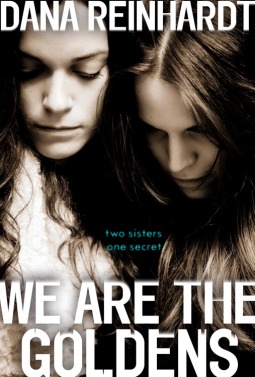 Nell knows a secret about her perfect, beautiful sister Layla. If she tells, it could blow their world apart. When Nell and Layla were little, Nell used to call them Nellayla. Because to Nell, there was no difference between where she started and her adored big sister ended. They're a unit; divorce made them rely on each other early on, so when one pulls away, what is the other to do? But now, Nell's a freshman in high school and Layla is changing, secretive. And then Nell discovers why. Layla is involved with one of their teachers. And even though Nell tries to support Layla, to understand that she's happy and in love, Nell struggles with her true feelings: it's wrong, and she must do something about it.
My thanks to Netgalley and the publisher for allowing me to read and review an ARC of this book in exchange for my honest review.
First off, I gotta say, I freakin' LOVE Felix de la Cruz! He is the awesomest boy best friend ever! Nell's relationship with him really had a positive impact on this story - it's probably what will stand out most in my memory of this book.
The rest of this novel is really good, too. I enjoyed the San Francisco setting, the complex yet loving relationship Nell shared with Layla, and watching Nell navigate all the challenges of being a high school freshman. Even though there's twenty plus years between myself and Nell, I could still totally relate to her. In fact, one part of the story in particular resonated with me because I found myself in the exact same situation as Nell once upon a time.
I guess my one criticism of this book is that it tried to deal with a wide variety of issues in such a short span, and thus there were a lot of loose ends. Although I don't always mind when things aren't tied up nice and tidy - it's more realistic that way, after all - in the case of "We Are The Goldens", I would have liked just a little bit more closure.
My rating: 3.5 stars