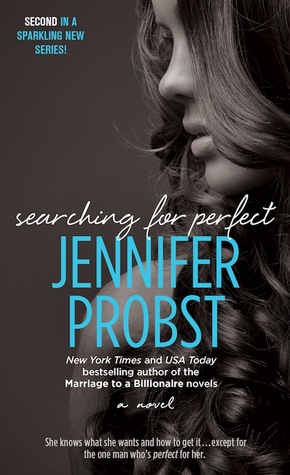 The up-and-coming matchmaking agency Kinnections is the hottest thing to hit Verily, New York—just like Kennedy Ashe, social director for the service she owns with her two best girlfriends. A coach, consultant, and cheerleader rolled into one super-sizzling package, Kennedy creates dream dates, encourages singles to shine, and never refuses a challenge—not even Nate Ellison Raymond Dunkle, rocket scientist, nerd extraordinaire, and Kennedy's newest client. Kennedy vows to work her magic and transform this hot mess in a lab coat with a disastrous relationship track record into the most wanted man on the Verily dating scene. If only she could turn the wand on herself . . . Though she radiates confidence and sex appeal, Kennedy harbors deep-seated insecurities from a tormented past and lifelong struggle with weight issues. When she realizes she and Nate are cut from the same cloth and might be perfect together, can Kennedy learn to let her heart lead the way? Or will her fears sentence her to the sidelines as Nate finds love—with someone else?
My thanks to Netgalley and Gallery Books for allowing me to read and review an ARC of this book.
Did I like this book?
I really enjoyed reading "Searching for Someday", the first in this series by Jennifer Probst, so I was eager to get my hands on "Searching for Perfect" when I saw it on Netgalley. I'm happy to say that Probst has another winner with "Searching for Perfect" - it definitely lived up to my expectations.
Both Kennedy and Nate were interesting, dynamic characters. I especially loved Nate because his genius and social awkwardness remind me of my son. His way of looking at the world is truly unique. And while Kennedy seems like she's got it all together, beneath the surface she's amazingly insecure. I loved learning more about both these characters and enjoyed watching their individual growth throughout the book. And as far as the chemistry between them? Yeah, so fabulous! I loved every minute of their page time together.
Will you like this book?
If you love contemporary romance and haven't read anything by Jennifer Probst before, then you definitely need to pick up this series. I don't think you will be disappointed.
Will I read more by this author?
I am going to put every book by Probst on my TBR and am especially looking forward to the continuation of this particular series!
My rating: