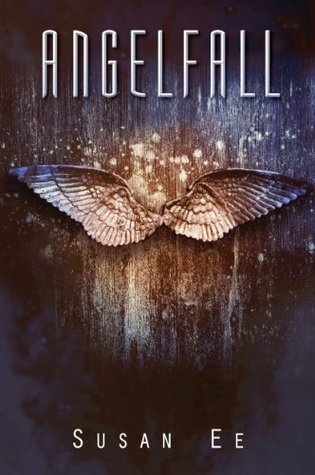 It's been six weeks since angels of the apocalypse descended to demolish the modern world. Street gangs rule the day while fear and superstition rule the night. When warrior angels fly away with a helpless little girl, her seventeen-year-old sister Penryn will do anything to get her back. Anything, including making a deal with an enemy angel. Raffe is a warrior who lies broken and wingless on the street. After eons of fighting his own battles, he finds himself being rescued from a desperate situation by a half-starved teenage girl. Traveling through a dark and twisted Northern California, they have only each other to rely on for survival. Together, they journey toward the angels' stronghold in San Francisco where she'll risk everything to rescue her sister and he'll put himself at the mercy of his greatest enemies for the chance to be made whole again.
Thanks to Amazon Children's Publishing via Netgalley for the free review copy in exchange for my honest opinion.
Did I like this book?
Holy crap, this book was just so much fun! So much action! I loved the pacing - there was never a dull moment. I loved Penryn - she was so loyal and brave, and able to kick some serious angel butt! And Raffe? He's a bit harder to get a read on, but he's surprisingly funny and sarcastic for an otherworldly being - I ended up really liking his character.
I'm having a hard time thinking of anything I would change about "Angelfall", but I suppose if I were to offer any constructive criticism, it would be to include more information about the angels themselves. For example, how do you kill an angel? If you shoot an angel, does the angel die? Aren't they immortal? And if not, why didn't the Americans just shoot them out of the sky from the get go? I'm not too worried about not getting answers to these questions yet, however. As "Angelfall" is the first in a series, I'm assuming I'll get answers to these and other questions in the subsequent books.
Oh yeah! I would recommend "Angelfall" to anyone looking for an action-packed, survival-of-the-fittest YA adventure.
Will I read more by this author?
Absolutely! In fact, I just picked up the next in this series, "World After", from the library today. I just couldn't wait to continue reading about Penryn and Raffe!
My rating: