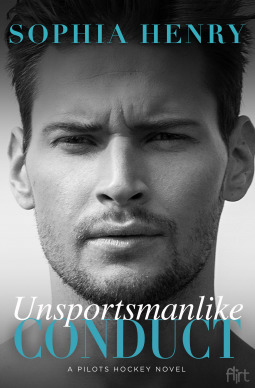 The author of Delayed Penalty returns with the story of a free spirit who believes she's found forever with a playboy on a singles cruise. Discover why Kelly Jamieson calls the Pilots Hockey series "fun and flirty, warm and sweet." Kristen Katsaros wants a life full of adventure and laughter. After a difficult childhood, her motto is to live each day like it's her last—because it just might be. So when Kristen's parents send her on a post-grad singles cruise in the Caribbean to meet a Greek husband, she promptly hooks up with the hottest guy she's ever met. Pasha's decidedly not Greek, but Kristen gives him a pass because he's got fun written all over his rock-hard abs. Pavel Gribov, the cocky playboy of the Detroit Pilots hockey team, can score any girl he wants. But when a teammate drags him on a singles cruise, he can't resist the chance to help out a drop-dead gorgeous damsel in distress by pretending to be her boyfriend. Before long, the fake fling turns intimate, fueled by something much deeper than lust. Kristen and Pasha both agree to walk away once the cruise is over, but reality hits like a slap shot when Kristen finds out Pasha lied about everything. Just when she's ready to start living again, the two stubborn survivors must decide if they can bear to lose the best thing that ever happened to either of them.
Thanks so much to Random House Publishing Group-Flirt for the free review copy in exchange for my honest opinion.
This will be sort of a stream of consciousness review, which I've never really tried before, so here goes:
When I first started reading this book, I didn't think I would really like it. The two main characters literally crashed into each other, which was how they first met - how cliche is that? And really, how realistic is it for someone to feel instant attraction when they crash into someone? I've crashed into people, probably more than I rightfully should have, and I have felt instant attraction to exactly... none of them. I have felt irritation, embarrassment, and downright pain, but lust? Nada! I should really start a poll, because I would love to know what percentage of married couples out there met from crashing into each other. And is there a higher likelihood of crashing into the love of your life if you live in a more densely populated country, like the Netherlands, than if you live in a more sparsely populated country like Canada? I've been to the Netherlands, and they have a much smaller "space bubble" than we have here. It is weird to have people constantly all up in your grill or breathing down your neck, when here, if I accidentally bump someone with my elbow, we're both instantly apologizing. Maybe that's where Canadians get the reputation for being polite, come to think of it! We don't typically crash into each other because there's so much space, and if we do, we feel like an idiot, because what kind of dumbass crashes into things when there's so much friggin' space?!
Okay, enough of that. Now I have a thesis topic, if I ever needed to write one in the future. Actually, I'm pretty sure that will never happen, so go ahead and use this thesis topic if you feel the need, I won't hold it against you for stealing my idea.
Back to the book. So yeah, not impressed with the "meet cute", or the fact that the two main characters enter into a "fake" relationship to scare off Kristin's potential suitor - isn't this idea getting a little overdone, too? Fortunately, things got better from there. I've never read a book where one of the main characters has a genetic disorder like cystic fibrosis. I genuinely felt empathy for Kristin and what she was going through with her disease, the idea of living life to the fullest and not getting tied down due to the inevitability of her early death. What I didn't really like was how the author kept repeating Kristin's thoughts on this. After she went on about her disease and how it affected her outlook on life during her inner monologues, oh, ten or so times, I felt like I had it figured out.
Ditto with Pasha. He kept telling himself that he wasn't a good person, he wasn't good enough for Kristin, she'd be better off without him, she'd hate him when she found out what he'd done, and on and on. I get it, don't beat me over the head with it.
Still, something about these characters had me rooting for them, hoping that they would find their happily ever after. They had quite a few fun adventures during their cruise, and I enjoyed the banter between them. The steamy parts were also pretty good! I would have loved a bit more background in regards to Kristin and Pasha's mutual friends, but then again, now I'm curious and want to go back and read the first books of the series. I guess this will not be my last read from Sophia Henry!
My rating: 3.5 stars