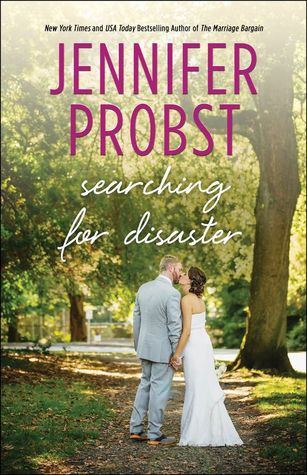 The next highly anticipated novella in the Searching For series, a romantic spin-off of the Marriage to a Billionaire series from New York Times bestselling sensation Jennifer Probst. When Isabella MacKenzie tries to move on from her disastrous past, Officer William Devine is determined to show her that love is the only way to heal. This sexy enovella, the final installment in Jennifer Probst's heartwarming Searching For series, follows the high-powered women of the popular matchmaking agency Kinnections, located in the small, picturesque town of Verily, NY.
Thank you kindly to Gallery, Threshold, Pocket Books for the free review copy in exchange for my honest opinion.
This is the first novella I've read in Jennifer Probst's "Searching For" series, but seeing that I really enjoyed the three full length novels I've already read, I figured I would enjoy this one as well. My expectations were set high, but Probst surely delivered here - I absolutely loved every moment of this short, sweet read!
I really liked the first meet up between Izzy and Liam. It's evident right off the bat that Izzy is a walking disaster, which I loved! So many times, the heroines in contemporary romances are just a bit too sweet and saccharine to be believed, and I just can't identify with that. Izzy, though? She's my type of gal - previously messed up, but working on it, and all the more interesting because of her past.
And Liam, what can I say about Liam? He's kind of a doll, actually! Pretty much the exact opposite of Izzy, he is so patient and understanding, but without being a complete doormat. I don't know how Probst does it, but I swear, every book of hers I read, I love each hero more than the last - I'd be hard pressed at this point to choose a favourite.
But it's not all just Izzy and Liam - we get to see all the previously matched couples from Kinnections, too, as well as their cute pets! And then there's this scene between Izzy and her dad that had me tearing up, just a wee bit...So many emotions packed into a small package! You know, sometimes with novellas that go along with a series, I could probably take them or leave them, but in the case of "Searching for Disaster", I'd say this is a must-read for fans of the series, the absolute perfect culmination. And if you haven't started this series yet, then you absolutely must remedy that right away! Roxy's orders!
My rating: